Community Choir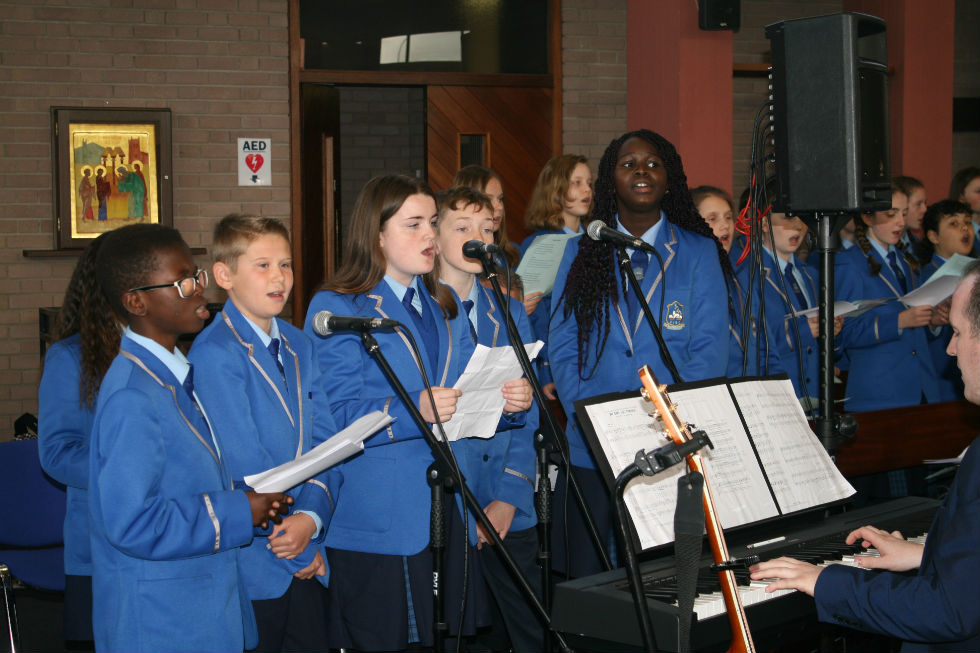 The Community Choir was established in September 2016 in order to bring the young voices of the Community together.
Having started off as something small, the choir has gone from strength to strength and currently has 170 members from four schools. Under the direction of Mrs Janet Crawford, the choir has children from St John the Baptist's College, St John the Baptist PS, Presentation PS and Ballyoran PS along with their respective and skilled Music Co-ordinators;
St John the Baptist PS: Mr C Madden
Presentation PS: Mrs C McGuigan
Ballyoran PS: Ms A McCreesh
The choir is a vital part of our school community and performs at many events, both in school and in the local community, throughout the year. It has received exceptional feedback for all performances to date. Keep an eye out on our website and Facebook page to keep up to date with upcoming choir events.