Catholic Ethos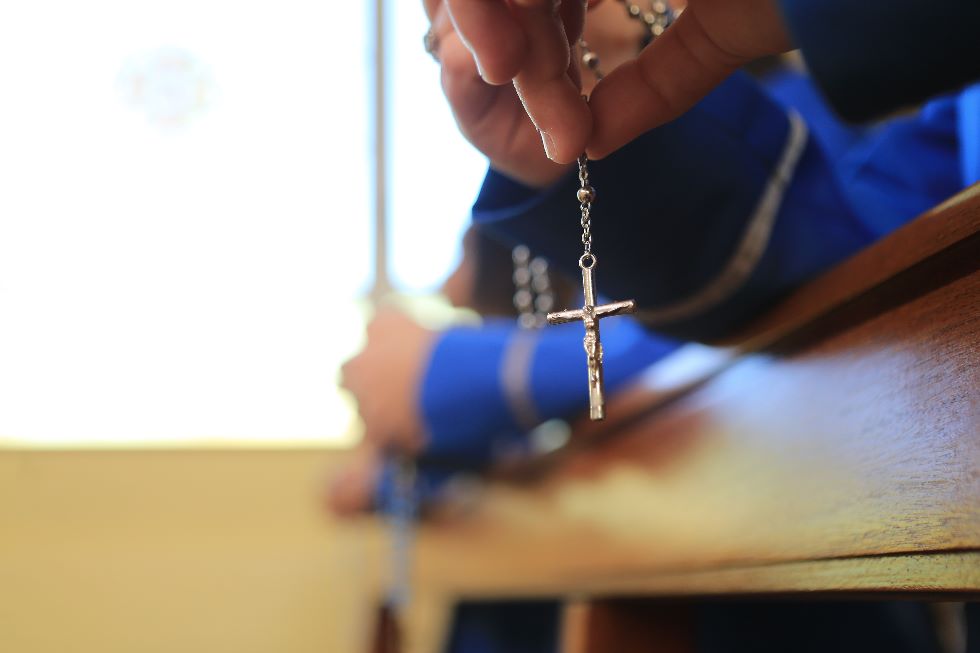 Catholic Ethos
We aim to provide a vibrant experience of Christian community where everyone can flourish.
Students, teachers and support staff are expected to work for the common good of the whole community. Respect for a person and a person's property determine the character of our relationships. Visitors to the school always comment on the calm and purposeful atmosphere in our classrooms and corridors. This is a school in which teachers can teach and students can learn. Our unique balance of traditional values and progressive teaching has enabled our students to achieve high standards. We never rest and are never complacent. We continue to seek development opportunities and improve on our best practice. We know that we are a very good school but working together, united in purpose, we will continue to go from strength to strength.
St. John the Baptist
John the Baptist was a contemporary of Christ who was known for evangelization and his baptizing of Jesus Christ.
John the Baptist was born through the intercession of God to Zachariah and Elizabeth, who was otherwise too old to bear children. According to scriptures, the Angel Gabriel visited Elizabeth and Zachariah to tell them they would have a son and that they should name him John. Zachariah was skeptical and for this he was rendered mute until the time his son was born and named John, in fulfillment of God's will.
When Elizabeth was pregnant with John, she was visited by Mary, and John leapt in her womb. This revealed to Elizabeth that the child Mary carried was to be the Son of God.
John began public ministry around 30 AD, and was known for attracting large crowds across the province of Judaea and around the Jordan River. When Jesus came to him to be baptized, John recognized him and said, "It is I who need baptism from you."
Jesus told John to baptize Him anyway, which he did, whereupon the heavens opened, and the Spirit of God was seen like a dove. The voice of God spoke, saying, "This is my beloved Son, in whom I am well pleased."
https://youtu.be/fILuiUTpvJQ?list=PL58g24NgWPIzvBk2IQVES_xC4WTm6-CDI
Our School Prayer
Within our school we feel it is important to ensure that we prayer together as a school community. We developed our own school prayer and it is said with pupils on a daily basis.