Study Skills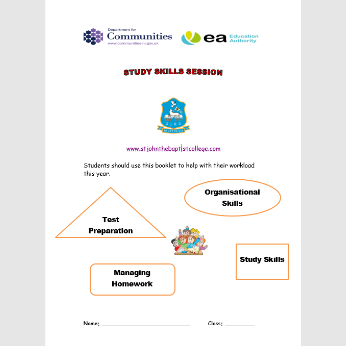 Our Year 8 students participated in an invaluable study skills session delivered by Grace Black (from the Education Authority) in preparation for their Christmas exams.
The key aspects covered in the workshop were as follows:
Test Preparation
Organisational Skills
Managing Homework/Exam revision
Where can I get help? / Study Place
Using Spider Diagrams
Using Flash Cards
It is important that children have the right environment and equipment to help them study. Therefore, a section on 'What Parents Should Know to Help their Children Study' was included in the workshop and shared with parents.
Copies are available at the school, should you wish to avail.