ICT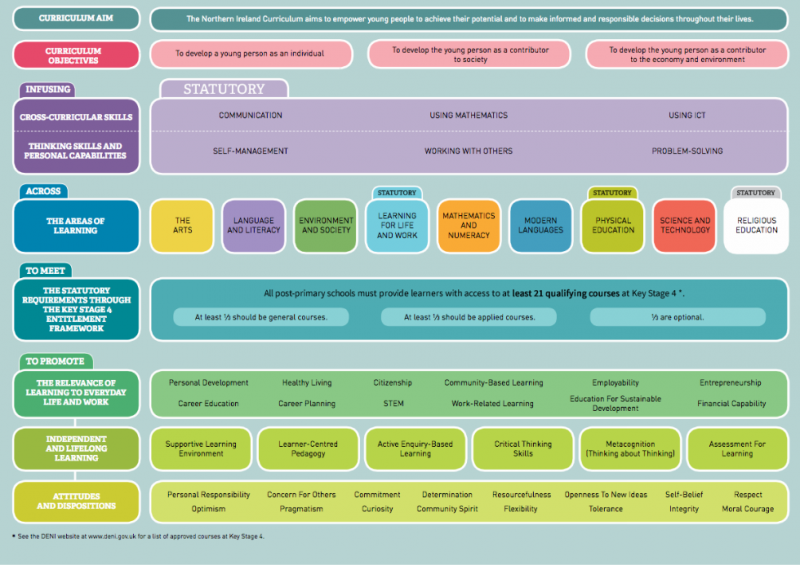 The cross-curricular skills of Communication, Using Mathematics, and Using Information and Communications Technology (ICT) are the bedrock skills through which young people access knowledge. These skills are developed across the curriculum and are the responsibility of all teachers. Emphasis is placed on transferring, applying and 'using' skills effectively, throughout the curriculum. Schools will be required to assess and report annually on each pupil's progression in the Cross-Curricular Skills with reference to Levels of Progression.
Using ICT
Young people will use Information and Communications Technology (ICT) skills throughout their lives — in commerce and industry, in science and research, in entertainment and leisure pursuits — and it's a rapidly changing spectrum.
In school, ICT forms a vital part of every pupil's developing knowledge, understanding and experience. Pupils need a broad range of experiences that reflect real-world uses of technology. Therefore, they need support to acquire and develop the skills necessary to become informed and responsible users of ICT.
All teachers have a responsibility to provide learners with experiences of using ICT appropriate to their subject.
Using ICT and Thinking Skills and Personal Capabilities
Using ICT activities can be a useful basis for developing and/or assessing some of the Thinking Skills and Personal Capabilities. At St. John the Baptist's College we keep in mind when planning that the following skills align:
The 5 'E's

Thinking Skills and Personal Capabilities

Explore

Managing Information
Asking, Accessing, Selecting, Recording, Integrating, Communicating

Thinking, Problem-Solving and Decision-Making
Searching for Meaning, Deepening Understanding, Coping with Challenges

Express

Being Creative
Imagining, Generating, Inventing, Taking Risks for Learning

Exchange

Working with Others
Being Collaborative, Being Sensitive to Others' Feelings, Being Fair and Responsible

Evaluate

Self-Management
Evaluating Strengths and Weaknesses, Setting Goals and Targets, Managing
and Regulating Self

Exhibit

Managing Information
Accessing, Selecting, Communicating