Home Economics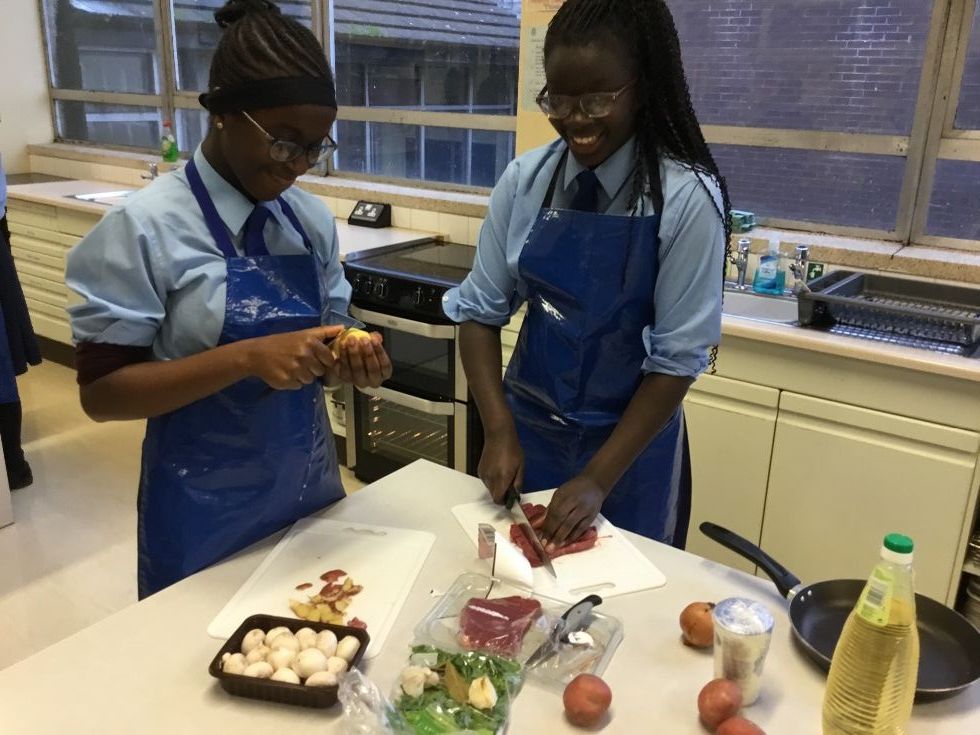 Home Economics at Key Stage 3 is part of Learning for Life and Work. In Years 8, 9 and 10 pupils get the opportunity to examine key concepts in relation to healthy eating, home and family life and independent living. Year 8, 9 and 10 is divided into a series of units which are designed to be enjoyable, challenging and relevant for our pupils. A wide range of practical cookery is built into each unit of work so that pupils can develop a range of important skills such as working with others, problem solving, cooking skills and using equipment.
KS3 Overview
Key Stage 3
Our aims in HE
To encourage pupils to display a positive attitude towards health and wellbeing.
To prepare for life and work as individuals, as contributors to society and as contributors to the economy and environment.
To provide opportunities for pupils so that they can develop a range of skills to promote independence through planning, managing and using resources.
To encourage pupils to build their personal and interpersonal skills and capabilities.
To encourage pupils to develop a critical and analytical approach to decision-making and problem-solving.
_____________________________________________________
Key Stage 4