Welcome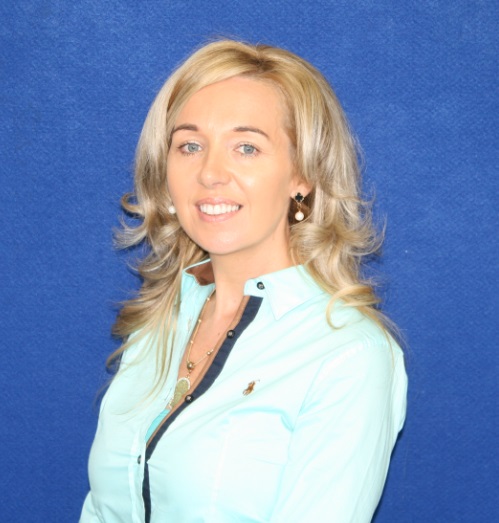 A Chairde,
It gives me immense pleasure to introduce myself as the Principal of St John the Baptist's College (SJBC). We are now entering our second year having officially launched as a new co-educational all-ability school on 1st September 2017. I feel incredibly proud and privileged to be leading a highly dedicated team of staff who are fully committed to ensuring that "every child is nurtured, valued and empowered to excel".
St John the Baptist's College has been launched initially as a Key Stage 3 model but as a rapidly growing and very successful school we look forward to the re-designation of our school to 11-18 status. Our school is located in the heart of the Portadown community but welcomes students from an array of neighbouring towns and villages. We value our close links with a growing partnership of feeder primary schools with whom we liaise very closely to plan for a seamless transition from primary to post-primary as well as sharing expertise, resources between our local schools for the benefit of all.
We also work in close collaboration with our parents, key external agencies the parish, schools within CALC (including our Shared Education partner schools) as well as with local businesses, ensuring that together we can build a bright future for the young people of this area.
In SJBC, we are committed to ensuring that each child receives a high quality education and that they are given every opportunity to achieve their full academic potential. Moreover, we value each child as an individual with diverse talents and interests, and our unique nurturing and inclusive ethos ensures that all students have the opportunity to develop at their own pace and follow tailor-made pathways.
Our smaller class sizes enable us to offer more individualised support including a focus on stretch and challenge in all subject areas. We promote a growth mind-set and central to our ethos is a sense of "no labels and no limitations". We pride ourselves on the delivery of quality care and welfare and this is rooted in the close and trusting relationships which we have with our students and their families. We offer our students a rich and varied range of extra-curricular experiences and opportunities which support their physical, social and spiritual development.
I hope that you enjoy browsing our website which will only provide you with a snapshot of life in SJBC!
Beirigí bua
Mrs N Murray (BA Hons, PGCE, PQH NI, MSC)
Principal